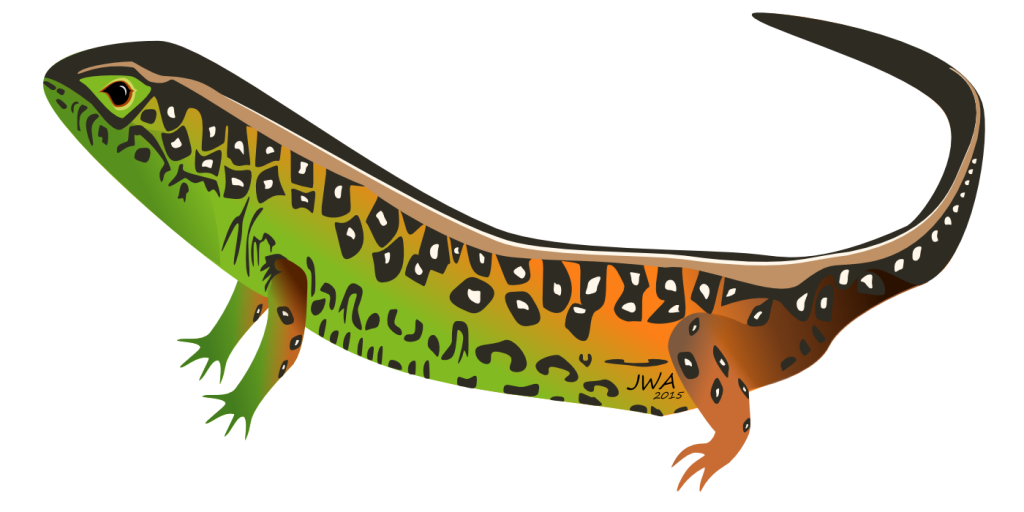 To celebrate Easter I decided to explore Dorset and go in search of the various species of reptiles and amphibians that inhabit the area. Dorset is fortunate enough to be home to all the native UK species and a handful of invasives. Despite having grandparents in Weymouth, I was not familiar with the Dorset area. Luckily, a close friend, who is more than familiar with the Dorset heaths, was willing to take me on a whistle stop tour.
Our first destination was a little village on the coast called West Bexington where sightings of pool frogs had been reported. From the beach car park we headed west following the wall of reeds that encroach the beach. Unfortunately, despite staying vigilant, we didn't spot any signs of amphibian life. When returning to the car we decided to go up a footpath 100m from the car park where we came across a large pond that looked promising. First we heard the distinctive call of a pool frog, later we saw a visible splash and finally, after a bit of searching, we confirmed the identification. To top it off a common lizard clumsily crawled over the reeds where the pool frog was hiding. Can you spot them both in the last photo of the gallery above?
Our second location was in Powerstock where we found a common toad and all three native newt species (smooth, palmate and crested). After stumbling on a sheet of corrugated iron with the number 40 painted on it, we decided to go in search for the other 39. We found less than half of the hibernacula, but the ones we did find provided a bounty of slow worms.
Next we headed to Wareham Forest to turn some more corrugated iron hidden within the heathland. Here we were lucky enough to find a male sand lizard, a few slow worms and two grass snakes. A site near Corfe Castle provided sightings of both female and male sand lizards, more slow worms and four adders.
Our final locations were Bournemouth beach and Hengistbury Head. The vegetation above the undercliff promenade at Bournemouth beach is home to both wall and green lizards. It wasn't hard to spot the rather nonchalant wall lizards, but the greens were nowhere to be seen. After having an ice-cream to make our selves feel better about failing to find a green lizard we went to Hengistbury head in the hope of spotting a natterjack toad, instead we got one last adder.
In 24hrs we almost saw all the native British herptofauna; eluded by the smooth snake and natterjack toad. I can safely say that some of these Dorset sites have been added to my list of favorite places in the UK!