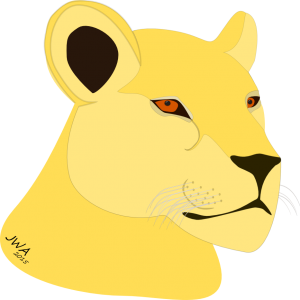 So myself and Guy couldn't resist the opportunity to go back to Zambia to visit the farmers and do some more exploring. This time we were armed with a time lapse camera. Below is a video courtesy of Guy. We traveled to Choma to see the Bruce-Millers, then headed to Kafuee National Park and ended our trip with the Fishers in Kitwe.
The opening scene is us getting stuck in mud – STORY TIME. It actually doesn't look as bad as it was. We had just met a very friendly Dutch couple (Hedwig & Kris) who were travelling around Africa. Unlike us they didn't have a car, so they joined us for some game drives. The rains were slowly setting in and we were warned to stay off certain tracks.
There was talk of lions being sighted on a route 30 minutes from camp, obviously we set out to find them. When we arrived at the route entrance there was a rather large puddle, OK small pond and yes we probably should have taken this as a warning sign, but we were on an adventure to see lions! I got out and checked its depth, all seemed fine so we blundered on. We passed several watery obstacles, but everything was dandy, until we reached the dambo.
For those who are not familiar with dambos, they are shallow wetlands, perfectly passable in the dry season, but just a little bit of rain can make for an interesting drive. I did my standard check however, this was a continual stretch of puddles and mud so I only checked the first 30m – in hindsight this was a mistake. I signalled for Guy to blitz through the puddles and keep going. I can still picture the car speeding past me, drifting wildly and then stopping abruptly as it hit a puddle that disguised a ditch – YAY.
Miles from camp with no signal, potentially surrounded by dangerous animals (elephants and lions) and with 2 hours of sunlight left, it didn't take a genius to realise we were in a spot of trouble. The front left tire was in the ditch, half buried in sticky mud. We all sat around thinking about what to do, trying to stay calm. Then we spotted the answer! In the distance was a dead acacia tree. There was speculation as to if it would work, but we hatched out a plan to collect branches, break them up and make 'paths' of wood.
Our first attempt moved us an inch and we realised that there was hope! We eventually managed to get the car up on a dry patch, but we weren't out of the woods just yet. There was no way we could carry on down the track, so we had to figure out how to turn the car around while avoiding the other water logged pot holes that surrounded us. We built several wooden 'paths' (one for each wheel) and quickly but precisely manoeuvred the car around. This took a total of an hour and a half.
Although we didn't see lions on that drive and were caked in mud, we made it back just after dark, in one piece and with a story to tell. Luckily we encountered a lion on a later game drive.